Therapeutic Schools & Programs For Troubled Teens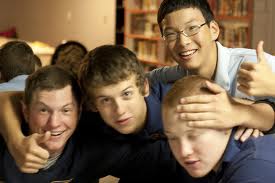 Zion Educational Systems is a
resource for parents
of troubled teens who are lookingfor therapeutic schools, programs, and services. Zion Educational Systems provides parents with a comprehensive list of therapeutic schools, wilderness therapy programs, residential treatment centers, substance abuse treatment programs, drug rehabs, transitional independent living programs, sober living homes, and aftercare recovery programs.
In an effort to help parents find the information they are searching for, Zion Educational Systems has created a comprehensive online directory of the best therapeutic schools and programs for troubled teenage boys and girls available across the country. Parents of troubled teens who are currently falling into the arms of addiction, failing in school, acting out with siblings or other family members, suffering from low self-esteem issues or simply acting out in odd or disturbing ways, can find help through Zion Educational Systems advocacy program.
The ZES Promise to Parents of Troubled Teenage Boys and Girls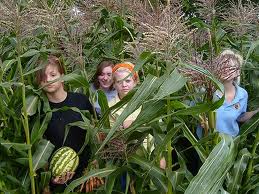 The therapeutic schools and programs we recommend will have been researched by our team of experts and provide the highest quality therapeutic services to the troubled teens and they serve. Our goal and objective is to provide easy access to the best services, all from one point of contact:
THE ZES VISION:
To provide an Internet service that will privately connect parents of struggling or troubled teens, adolescents and to the best therapeutic schools, residential treatment centers, wilderness therapy programs, transitional living programs or practitioners specializing in the type of help they need.
Our Advice to Parents of Troubled Teens Looking for Therapeutic Schools and Programs
Many parents have experienced the heartache of placing their child in the wrong therapeutic program. This can cause long-term emotional and financial stress. When choosing any therapeutic option, whether it is therapeutic boarding schools, therapeutic programs, wilderness therapy programs, substance abuse programs or a residential treatment center, be sure to do independent research and find credible references to help you make the right decision.
At Zion Educational Systems our recommendation is that you seek professional support when looking for the perfect solution for your child. Our goal is to reduce the chances for failure, for both parents and troubled teens. Let us coach and guide you towards a successful therapeutic option for your child. We have trained staff who can assist you. Call for help at (866) 471-8579.
Latest Articles | Troubled Teens

The new drugs of choice by today's troubled teens are prescription pain killers and heroin. Substance abuse treatment centers provides inpatient and outpatient substance abuse counseling and treatment services to troubled teens. The top substance abuse treatment programs are staffed by dedicated and professional drug and alcohol counselors. But which program is best for you and your struggling child? Call us, and let us help you find the perfect match in programs.

Essential Resources | Parents of Teens

Many parents painfully know all about ADD and ADHD, but not all parents know how to get help for troubled teens dealing with severe ADD and ADHD. The best information on ADD and ADHD points to the reality that Attention Deficit Disorder and Attention Deficit Hyperactivity Disorder is the root of many issues leading to the development of "troubled teens". In many cases, if you follow the path of ADD and ADHD you will find troubled teens associated with it.

Therapeutic Services | Troubled Teenagers

In every city in america parents can find a local substance abuse counselor for troubled teens. The best substance abuse counselors are usually associated or employed by drug rehab programs. Our recommendation is that you start your search for help by searching Google for "local substance abuse counselors in (add your city here)". Read More...

Behavioral Health & Education

Does your troubled teen need behavioral health treatment? Is your teenager in need of behavioral health counseling? If you are a parent that is currently seeking behavioral health answers for Troubled Teens, you have come to the right place. Many troubled teens that display negative, self-destructive behavior, suffer from some... Read More...