For some troubled teens, the traditional treatment approaches aren't as effective as the alternative strategies some programs employ. Some of these alternative treatments include equine therapy, wilderness therapy and ropes courses. By choosing to send your troubled teen to one of these programs, you will be helping them find the treatment style that best suits their needs. If you are interested in exploring the wide variety of treatments that are available for teens, you can contact us at Zion Educational Systems today. We have educational consultants who are familiar with all the current treatment styles and programs. When you reach out to us they will make sure that the program you select will provide the highest quality care for your teen. If you need our help, please call us today at 866-471-8579.
How Alternative Treatments Help Teens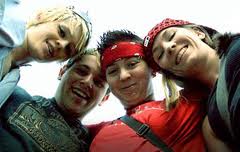 There are several different styles of alternative treatment that can make a huge difference for troubled teens. One of the most popular of these kinds of treatment is equine therapy. During equine therapy, patients are able to interact extensively with horses in a way designed to build a sense of responsibility and self-discipline. Another unique form of alternative treatment is wilderness therapy. While going through one of these programs, teens are able to solve their problems by getting in touch with nature and spending time living a simpler life. A third form of alternative treatment that is useful for troubled teens is ropes courses. During this type of treatment, troubled teens are allowed to go through ropes courses that simulate dangerous situations while accompanied by trained counselors. This can be very useful in helping teens get a better understanding of the reasons behind their problems. All of these forms of treatment would be considered an alternative to more traditional treatments, yet are all very effective in the treatment of troubled teens.
Contact Us To Get Help For Your Troubled Teen
If you have a troubled teen that could benefit from an alternative form of treatment, please don't wait to contact us. At Zion Educational Systems, our educational consultants are well versed in all the different treatment options and will help you select the perfect program for your teen. You can reach us today at 866-471-8579.